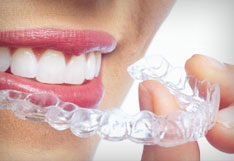 Arncliffe Dental Care has been very well established in the orthodontic field.
You can come for a consultation to discuss your concerns, and we can offer you more than one treatment option to suit your needs,life style and budget.
we are experienced in:
conventional orthodontic treatment ( Braces) ,
clear sequential aligners ( True Line) ,
Lingual Braces ( hidden braces) ,
orthopedic appliances ( growth guidance).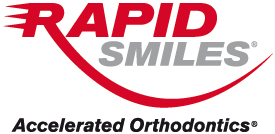 Straight teeth and a brand new smile couldn't be simpler…
If you're one of thousands who have crooked teeth, Dr. Joe Shalhoub can give you something to smile about.
That's because Dr. Joe Shalhoub is one of a national group of qualified dentists offering "Rapid Smiles", a revolutionary and affordable new orthodontic treatment designed for adults that is cost effective and minimally invasive.
For many adults with crooked or misaligned teeth, the simple act of smiling can be a very uncomfortable experience and it can affect their work and even their relationships.
Many of these people would like to have their teeth straightened, however until recently, the cost of treatment was prohibitive and the process required months and sometimes years of wearing uncomfortable and unsightly braces.
Now "Rapid Smiles" can achieve the desired result in as little as ten weeks. And the braces can be hidden (invisible) from behind the natural teeth, so no one knows you're wearing them. This treatment is purely cosmetic, making no alteration to your bite and pain free.